Home remedies for sunburn: how to use sunflower oil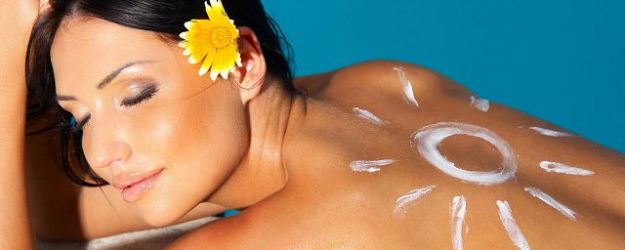 News
The anticipation of a holiday on the sea coast creates in our imagination a pleasant atmosphere of the upcoming pleasure: the warm sea, the gentle sun, a beautiful golden tan. Beauty high-SPF products are not the only ones that can protect your skin from not always safe and sometimes too aggressive sun rays. And not only they can help you to achieve a long-awaited, chocolate, velvet and even tan. Before going to the sea, beach on the river bank or a swimming pool, make sure to take along a small bottle of high-quality sunflower oil. Choose only a refined product (for instance, produced by "Kaissa Oil"), but not a non-fragrant usual oil used for dressing vegetable salads.
Just a few oil droplets applied and…:
You get a perfectly hydrated skin.
They boost skin healing processes.
You get no irritation even on very sensitive skin.
They prevent from skin moisture loss.
They are not that easy to rinse off even after several times of taking a bath.
Vitamins A, D, and E have a nutritional effect.
Sunflower oil contains more Vitamin E than olive oil. This valuable ingredient perfectly protects from ultraviolet rays and helps to keep your skin moisturized and velvety.
Ways of using sunflower oil for sunburns
To experience the maximum effect of oil during vacation time, here are a few recommendations:
apply a few drops on your skin, including your face and neck, 30-40 minutes before going to the beach;
it is better to start applying smoothly from the top down: from your legs to your face;
if you apply too much oil, you can remove the excess on the skin with a regular tissue paper;
you can reapply it in 3-4 hours; just don't forget to put a bottle of oil in your beach bag before going out.
This tasty and healthy product, obtained from sunflower seeds, allows you to have a long-awaited tan: literally in 2-3 days, your skin will get a pleasant golden tint. In the meantime, oil will prevent your skin from peeling and sunburn.
How to make a natural tanning accelerator
Sunflower oil can be a perfect base for making a natural accelerator:
Take 100 ml of vegetable oil and 30 drops of carrot oil. Mix them in one bottle.
Shake the container so that the ingredients are thoroughly mixed.
Apply accelerator to your skin with a thin layer, in the same way as a usual sunscreen.
It is recommended to store the remedy in the fridge for no longer than 2 weeks.
Beta-carotene, contained in carrot oil, attracts sun rays, at the same time it protects skin from their harmful effects. Oil nourishes and moisturizes your skin. Thanks to these two ingredients being active, you can give yourself an amazing care resulting in a beautiful and even tan: from light golden to rich chocolate.
Having tested on your skin the wonderful protective properties of sunflower oil, you may prefer it to using expensive creams, gels, and emulsions. This oil is definitely a worthy alternative to these SPF products. Let the bottle of useful, tasty and healing oil be the main ingredient of your "protective menu" on vacation and a secret to a quick beautiful tan!