Ukrainian exporters of refined vegetable oil have great prospects for growth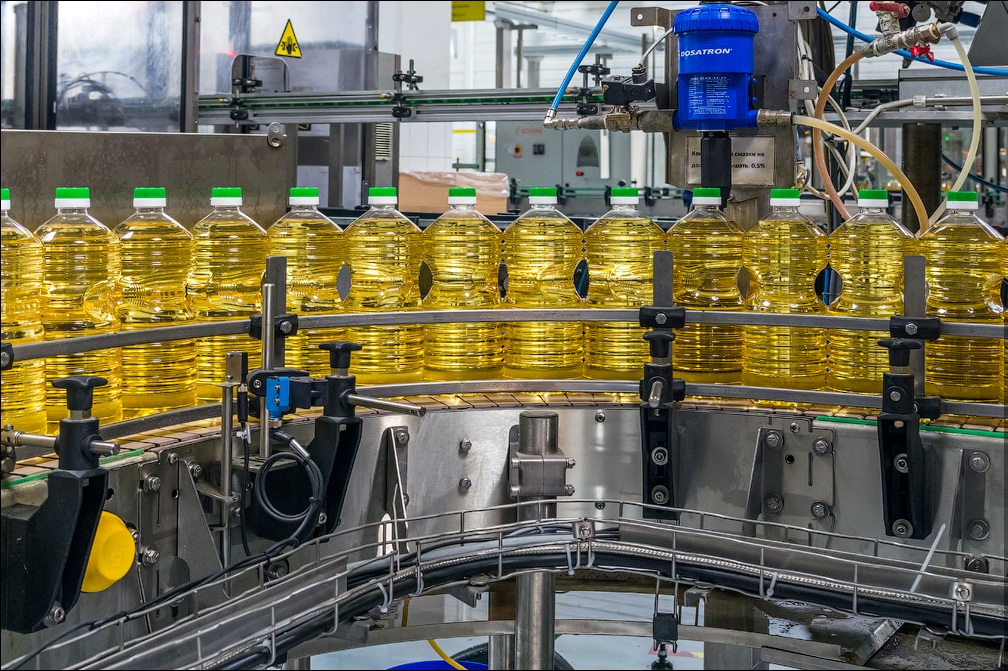 News
The decrease of almost 9% of the volume of sunflower seeds harvests in Ukraine for the period 2017-2018 has led to a reduction in important market indicators: the level of sunflower processing, and its exports. Of course, this tendency influenced the production of refined sunflower oil.However, despite the reducing on average by 2%, this figure remains at a record high level.
Positive forecasts for the harvest suggest that in the future period 2018-2019 production of refined sunflower oil will resume in the proper volumes.
The statistics for raw sunflower oil are more contrastive, as they depend on the level of the raw material potential. Compared with these indicators, the volume of refining is more stable and ranges from 528 to almost 700 thousand tons.
The market of refined sunflower oil in Ukraine is completely satisfied with products, so the producers successfully develop foreign trade. The statistics of export for recent years prove successful sales of sunflower oil to external markets. Over the past 7 years, the level of exports has increased more than 2.5 times, reaching a record for the country.
In this season, the national oil segment has all the necessary prerequisites for volume increase in the processing and export. In this regard, the experts expect a complete recovery of this sector.
The theme of the oilseeds and oil market forecast in this season will be highlighted at the VI International Conference "Black Sea Oil Trade-2018" in late September in the capital of Ukraine.