Ukrainian products will be fortified with vitamins to conquer the world market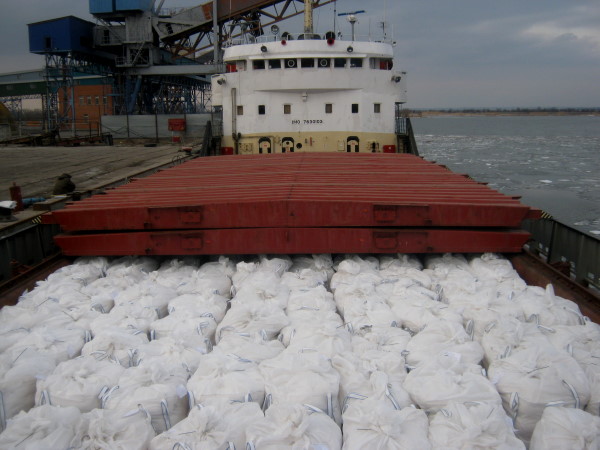 News
World medicine and health organizations report a lack of vitamins and microelements in almost 30% of the world's population.
In this regard, the governments of many countries pursue a policy according to which flour, oil and some other types of products undergo the procedure of food fortification.Today Ukrainian producers of sunflower oil and other, have a new opportunity to rapidly win back the market supply of oil, bread and other types of products and it will be subjected to the ratification procedure.
Such products make it possible to improve person's overall well-being, strengthen immunity and improve health in general. Since more than 2 billion people feel a lack of the essential nutrients, the market for healthy eating trends is going to develop steadily. Sure thing, this topic is quite new for domestic business as the technology of food fortification is not fully mastered; however, the world experience proves its profitability. Countries with a low standard of living as well as highly developed states like the US are interested in acquiring the healthiest product that afterward will be used for both domestic sales and further processing.
The following technologies have been already developed:
margarine vitamin A fortification which increases its health benefits;
vitamin D is added to milk which improves the absorption of natural calcium;
salt iodizing is one of the most important requirements of many countries for a product for the domestic market;
baby food is necessarily fortified with iron and nutrients.
The studies have proved the beneficial effects of these food products on the human body as a whole: reducing the risk of cancer, obesity, health problems with the cardiovascular and endocrine systems, and others.
Development perspectives
Director of the food department at the Ministry of Agrarian Policy and Food, Nikolai Moroz says that in the present-day realities of the rapid increase in the export of Ukrainian flour, domestic producers have a reason to think about the fortification of their products. This will not only have a positive effect on profits (the price for fortified flour goes up by 1 cent for every 3-5 kg) but also on competitiveness with world companies. The expert believes that the main perspective is the markets of Asia and Africa, where the lack of nutrients in food is felt the most. Enterprises will have every chance to compete in the world market if their products fully meet the needs of large countries.
Nowadays Ukrainian sunflower oil has high chances to compete with the European one thanks to the assimilated technology of vitamin A fortification. At present, it is the market of Africa and Asia that is the main buyer of domestic products which creates the conditions for a constant inflow of profits through large supplies.